First, make sure your Grace Digital radio and your phone or tablet are on the same WiFi network.
Open App to play your content. Find the Chromecast icon, circled in green here: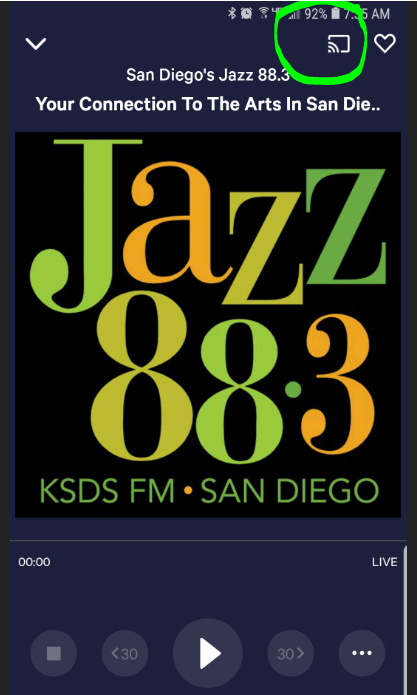 When you top the icon, it will bring up a list of the chromecast enabled devices attached to your Wifi Network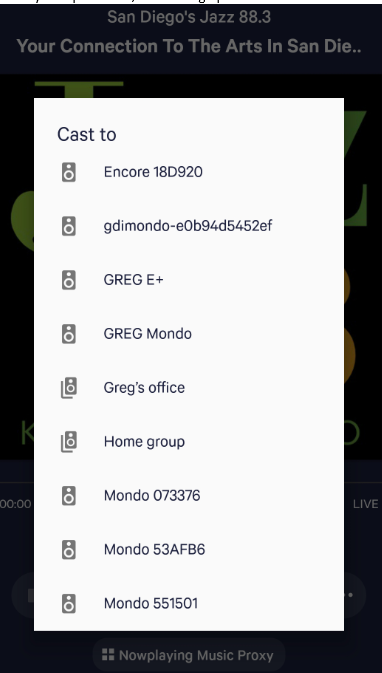 Tap on the device you choose and it will begin playing to the Mondo+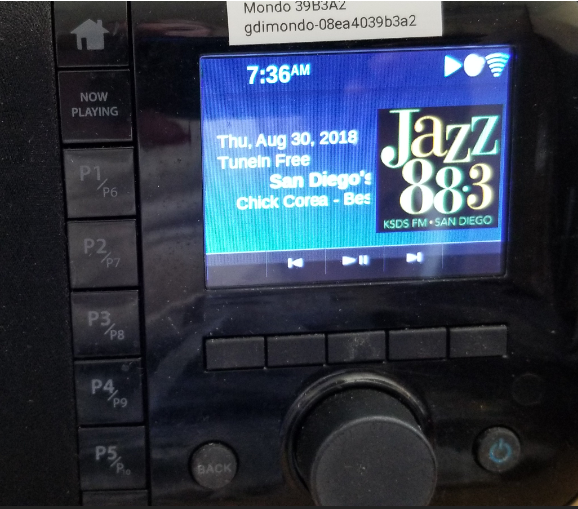 Adding to show Spotify:
To play your audio through Chromecast, make sure that your smartphone/tablet or computer is on the same Wi-Fi device as the Mondo+

Then launch the app on your smartphone or go to Spotify.com on your computer via a Chrome Browser, then go to the "now playing" screen. On the bottom where it shows what is playing, the Chromecast icon will appear to the right of the track info. See pink arrow
​
Select the icon then a menu will pop up and select the device that you want to connect to:
​

​Choose Google Cast
and you will see a list of available devices on the wifi network.
Tap on the device name and it should connect to your radio and display as shown here:
​​

From here, you will control your selection for Spotify content from your phone like a remote control.
If you don't want to make changes to the streaming, you don't even need to have the computer, phone or tablet on.